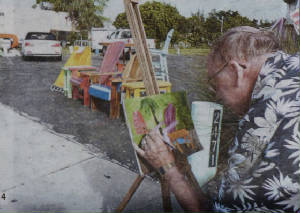 The photo above of me appeared in the beach newspaper
when I was participating in a Plien Air event in
Ft. Myers Florida (November 2011).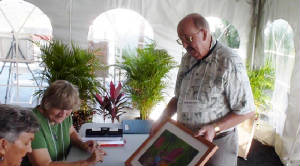 In this photo I'm checking in my paintings that
I did at the Plien Air event in Ft. Meyers Florida.
Sharyn and Jim at the Garden On Park restaurant art show.
My painting of "Three's A Crowd" in the background.
Jim hard at work during the Apopka art class.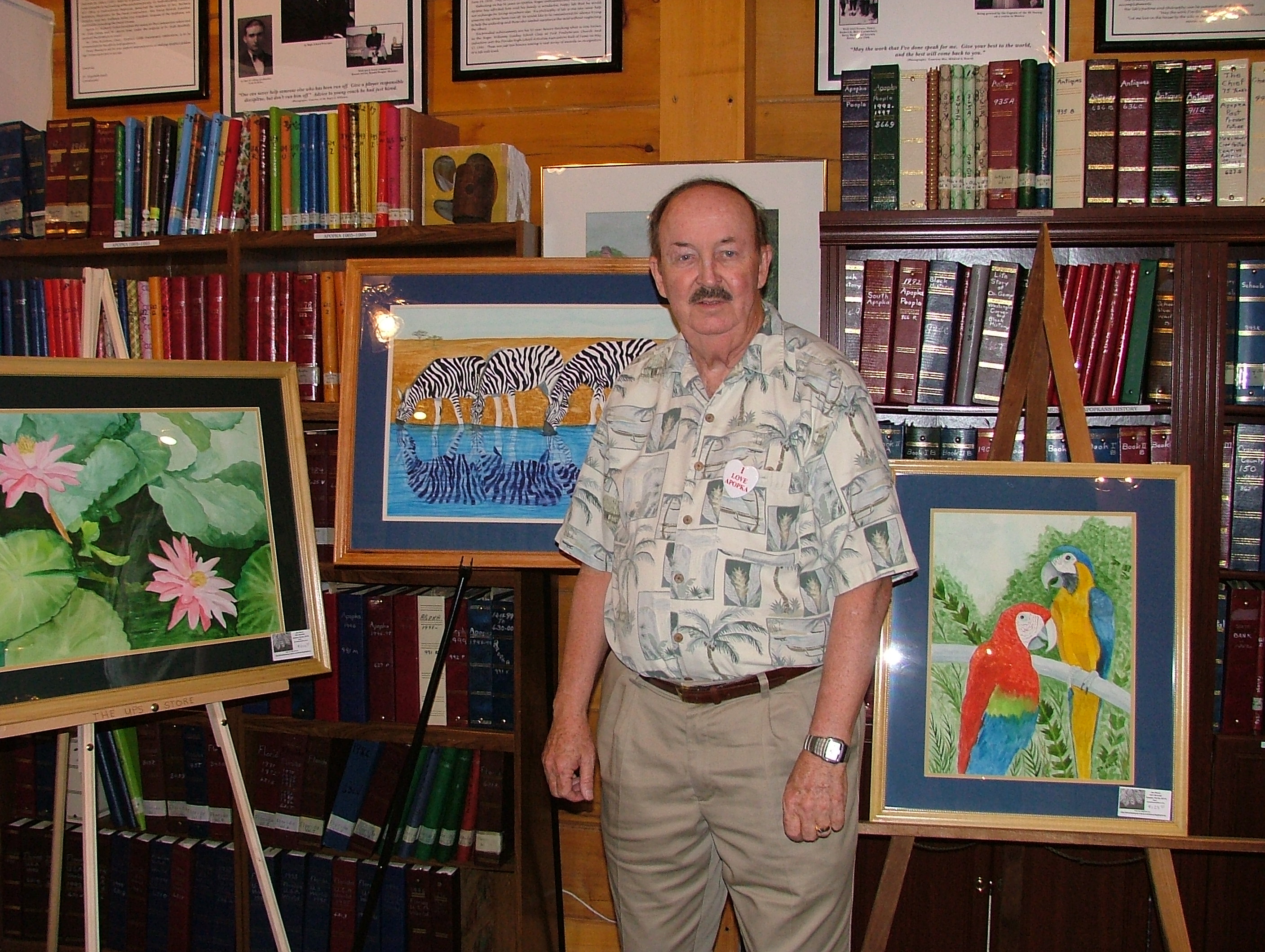 Jim exhibiting his art at the Apopka Historical Museum.
Jim's art on display at the Apopka Historical Museum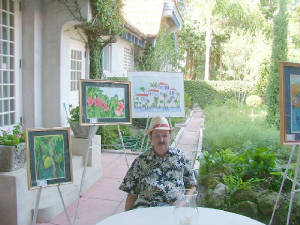 Jim exhibiting his art at the Sodonie Mansion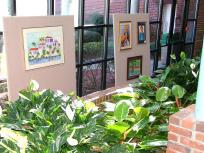 Jim's art on exhibit at Apopka City Hall
Jim's art exhibit at Apopka City Hall